Florida BUI Attorney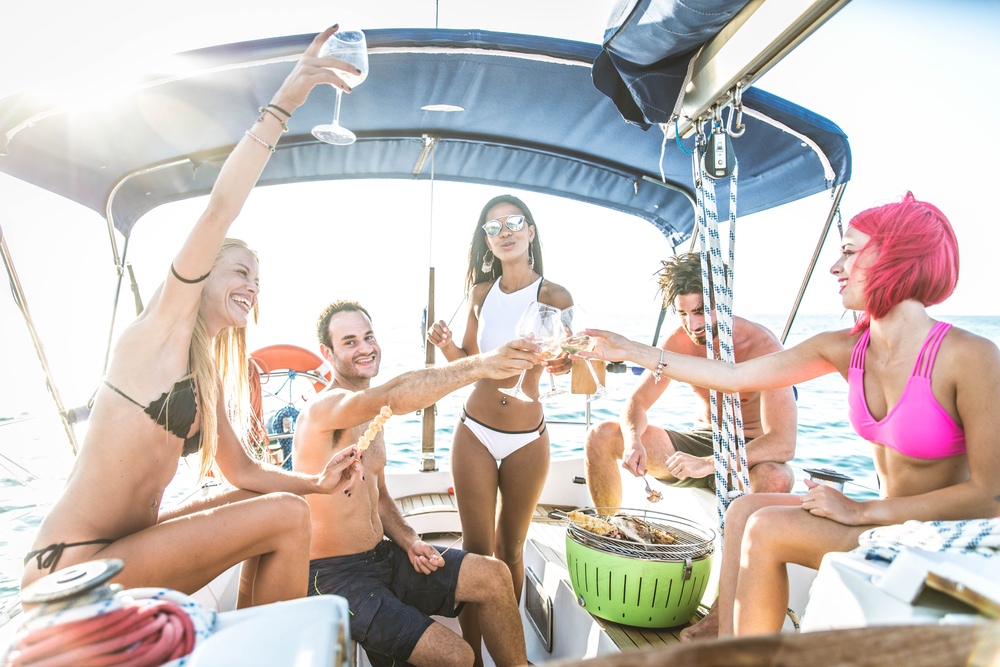 Boating Under the Influence (BUI) Florida Defense Attorneys
If you take your boat for a ride and drink alcohol while doing so, you could face boating under the influence (BUI) in Florida. Individuals pulled over by law enforcement while boating under suspicion of operating a watercraft when under the influence can face a myriad of heavy-handed charges that can potentially ruin your life if you don't have an experienced Florida BUI attorney to defend you.
Boating Under the Influence Laws in Florida
Individuals who choose to boat while under the influence of drugs and/or alcohol violate Florida Statute 327.35. This piece of law recognizes the impairment of reaction time in those who are operating a watercraft while intoxicated. Despite this offense typically being a misdemeanor, it will still leave a lasting mark on your permanent record, incur stiff fines, and the circumstances of your case could enhance the charges against you.
State law defines BUI as the operation of a boat or vessel while impaired by:
Alcohol
Drugs
Other substances
Combination of two or more above
Florida has a strict blood alcohol concentration (BAC) of 0.08 and can demand you take a breathalyzer or blood test or submit to determine your intoxication level. This testing also applies if a boat operator is under suspicion of being under the influence of drugs.
Florida BUI Penalties
In Florida law, there are many possible outcomes when charged with boating under the influence. The circumstances of your arrest, previous record, and other facts of the case make it impossible to predict the severity of your case outcome.
Maximum penalties for this crime mirror those of drunk driving laws in the state and could include:
First Offense
Maximum of up to 6 months in jail
Fines ranging between $500 to $1000
One year of probation maximum
Mandatory community service of up to 50 hours
Second Offense
Minimum ten days up to 9 months total in jail.
Fines ranging between $1,000 to $2,000
One year maximum of probation
Mandatory community service of up to 50 hours
Third Offense
Prior convictions over10 years ago: up to 12 months in jail
Prior convictions previous ten years: Up to 5 years in prison
Potential charge upgrade to a third-degree felony if previously convicted in the past decade
Fines ranging between $2,000 to $5,000
Fourth or More Offense
Charge is automatically a third-degree felony regardless of a previous conviction
Up to 5 years in prison
Fines up to $5,000
Any other consequences the court deems appropriate
In addition to these already devastating sentencing scenarios, charges could receive enhancement if you cause any of the following while boating under the influence:
Cause an Accident
Cause Serious Injuries
Cause a Death
Fail to Render Aid
Additional factors that can increase the severity of charges involve having children with you while boating drunk or blowing a BAC of 0.15 or higher.
Retain a Florida BUI Criminal Defense Attorney Immediately
While many defense strategies can help lessen sentencing or possibly get charges dropped, you don't stand a chance without an experienced Florida BUI criminal defense attorney by your side. It's in your best interest to get legal counsel as soon as possible once charged. Attorney Jessica Damoth, P.A., is a criminal defense attorney in Daytona Beach who specializes in defending clients accused of BUI, DUI, and other traffic-related crimes. Call our office today at (386) 846-6043 to schedule a free consultation.